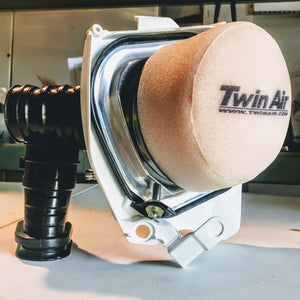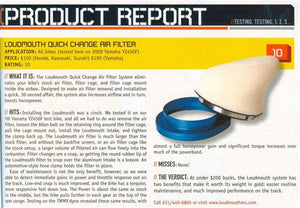 TWMX Review
Rating: 10 "Worth its weight in gold."
Universal Clamp-On Filters and Intakes
Simplified Parts Departments: We simplified the Air Flter to just 2 Sizes: 65-100cc & 125-450cc. Filters by Twin Air & No Toil.
Technology: Performance, Protection and Ease of Use. The Loud Mouth intake is the simplest and best flowing filter system in the industry. Filter changes take just seconds to perform and provides a perfect seal every time by eliminating the conventional rim grease configuration. Prevents blown engines to filter failure and boosts performance 1-2+ Horsepower on both 2 Stroke & 4 Stroke machines. Jetting/Mapping typically not necessary.